01332 702 230
[javascript protected email address]
Cart Items:(0) Total: £0.00

Your Shopping Cart is currently empty
Become a Posh client and receive 10% off your first treatment
Fully Air Conditioned Salon!
Discount Days!
We have discounts on set days for various groups, including OAPs, Rolls Royce staff and members of the NHS, Fire Service & Police.
Follow Us
Follow us on Facebook to keep updated with our helpful tips, monthly offers and flash treatment sales.
Spa/Hen Parties
We offer Spa/Hen parties which can be tailored for all occasions. Call and speak to our therapist for that perfect day.
The importance of a
Patch Test
Discount Days!
Monday
OAPs qualify for a 10% discount.
Tuesday
Rolls Royce employees get a 10% discount.
Wednesday
Members of the NHS, Fire Service and Police receive a 10% discount.
Proof of entitlement required (eg staff pass, bus pass etc.)
We only work or infill our own work
We will only infill lashes or nails if we have carried out the original work or treatment.
If you have been to an alternative salon, all work needs to be removed and soaked before we can carry out any Posh treatments.
The Importance of a Patch Test
We will only tint or apply lashes with a 24/48hr patch test.
Without this you will not be able to have your treatment carried out.
Male Skin Care
Proverb takes the understanding and efficacy of elite SPORTS NUTRITION and applies it to your skin.
We harness CLEAN, ACTIVE, NATURAL and ORGANIC ingredients such as proteins, anti-oxidants and enzymes, formulated for LAB PROVEN RESULTS.
Proverb is a LIFEFUELLED training program comprising of skincare, supplements, and expert advice – driving your SKIN, BODY and MINDSET, to peak condition.
Special Offers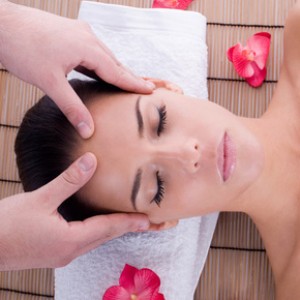 10% Discount for new customers!
Become a Posh client and receive 10% off your first treatment by quoting 'POSH' when you book.
Unfortunately if you do not quote 'Posh' on booking, this offer cannot be applied. Discount not to be used in conjunction with any other offer and or with a voucher purchase.
Keep us in your favourites and check out our monthly offers.

OFFER 1
ORGANIC WEEK IN SALON OFERS PLEASE CALL TO FIND OUT MORE

OFFER 2
ORGANIC WEEK IN SALON OFERS PLEASE CALL TO FIND OUT MORE

OFFER 3
ORGANIC WEEK IN SALON OFERS PLEASE CALL TO FIND OUT MORE

Other offers available in salon please call us to find out what else you're missing out on.
*To take advantage of these offers please quote *Web offer* when booking appointment*
All images are for illustration purposes only.