About Us
Our journey started in 2006, Posh Nail and Beauty was established in Fitness First Gym in Chester Green Derby, and then moved to bigger premises in The Cathedral Quarter Derby.
We are now located in Chellaston near the M1, A50 and A38.
We would like you to experience the Posh journey through treatments tailored to your needs and by using high quality products.

Meet the Team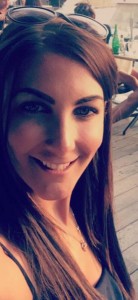 Jennifer
With 19 years experience in the beauty industry and has a wealth of knowledge, that shows in her passion for beauty.
Jen specialises in microdermabrasion and skincare, after working underneath a dermatologist for 2 years she has gained vital knowledge about the skin, which has helped many clients achieve great skin, from dull and tired skin to severe cases of acne. Jen is now a Dermalogica Expert Skin therapist award October 2015.
As well as working with a Creative (CND) ambassador, Jen gained experience in creating a natural and perfect set of Pink and White powder acrylic nails. Perfect for wedding days.
Jen has the ability to make you feel a new person from her warming first meet, once you're a client you become a friend for life.

Sophie
With 11years experience and running her own business in the beauty industry, Sophie has brought a calming and organised feeling to the salon.
Sophie is our St Tropez spraytan specialist and can achieve a natural tan even for the most lighest of skins.
Her soft touch and calming nature shows through in her Thai Bundle massage techniques. Her ability to relax you with her calming nature is astonishing.
Sophie has recently been awarded Dermalogica Specialist 2017.

What our customers are saying about us:
Can't recommend this salon enough! I travel from Sheffield to here to have my treatments.The girls are so knowledgable, friendly and a little bit crazy! Always feel welcome and never leave without trying a sample of fabulous Pinks Boutique Skin care to take home. Booking all my wedding treatments here as always feel pampered.
Chelsea T
I started having microderm done just over a year ago with Jenny after being recomended by a friend, I had been suffering from terrible, large spots which seemd to last for ages, although ironically I never really had a problem with spots in my teens. I'd tried so many different skincare products but nothing worked.Microderm has been amazing. I noticed the differnce after just a couple of treatments and now my skin is clear. I only get the occassional spot and nothing like before. In fact I am now confident enough to go out and to work without my make-up on some thing I could only have dreamt about. I would highly recomend microderm.
Rachel Fletcher
I started having microderm just under 2 years ago. The main reason for starting was to try and do something about my acne, having already tried numerous medications from the doctors; none of which worked for me. Even after the first microderm treatment my skin felt and looked clearer and has continued to improve treatment after treatment. For me microderm is the best way to manage my skin and has certainly given me more 'skin confidence'! Would highly recommend it!
Abigail
I have been suffering from acne since age 14 and it had never cleared up well up into my 'thirties'. I went to have microderm treatments as nothing I tried seemed to work! I noticed a dramatic difference from the start, my skin has become more clearer and smooth and looks younger and healthier! I continue to have treatments as I receive excellent care and advice for my skin. I now have more confidence in myself and would recommend to anyone because it works!
Rachael
Thanks so much Mel,my shellac fingers and toes are beautiful.
MELINDA W
First class service today and every visit, staff are always very professional make you feel welcome and nothing is too much trouble. Would always recommend to everyone.
Tracey
Glad to have found Posh local and excellent service. Fabulous treatments, good experience every visit. Brilliant monthly offers to enable you to try different treatments.
Amy
5* as always. Jen knows what she is talking about and always gives the best advice.
Lottie
Think of a bag of sweets. The more you have the more you want that's Posh treatments in a nutshell.
Thank you for being you.
Jackie
Great service as always. Sophie is always friendly and remembers so much about me and my family which makes it a really personal experience. Thank you.
Emma